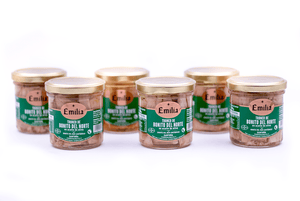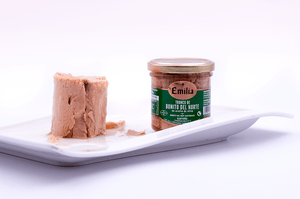 Lots 6 jars 165 gr. Cantabrian tuna in olive oil
Bonito del Norte captured during the coastal fishing in the Cantabrian Sea, made from way handmade and preserved in olive oil.
Jar without neck to be able to extract the content without breaking the spines. 
Net weight: 165 gr. Drained weight: 115 gr.
Ingredients: Bonito, olive oil and salt.
Allergens: Fish.
Expiration: 3 years from manufacture.
Presentation: Glass jar.