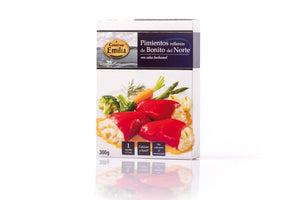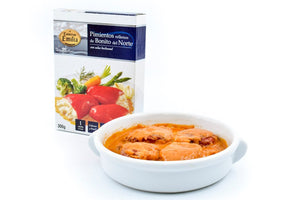 Net weight: 300 g.
Servings: 1 (4-5 pcs.)
Ingredients: Béchamel sauce (milk, white tuna, wheat flour, butter and olive oil), cream, fried tomato, piquillo peppers, salt and black pepper
Allergens: Dairy, gluten, fish
Expiration: 1 year and 6 months from manufacture
Presentation: Case
Reference: 565
Nutritional information
(average value per 100 g of drained weight)
Energy value 550.25 kJ / 129.9 kcal
Fat 1.46 gr.
Carbohydrates 24.6 gr.
Proteins 4.59 gr.